Fall Semester Wrap-up
Fall semester has been a busy one for the robotics club! We kicked off our two projects for the year in September: the Firefighting Robot Competition, and the Intel Cornell Cup.
For the Firefighting Robot Competition, club members are building self-driving robots that can navigate a maze using intelligent sensor systems in order to find a candle and put it out, all as quickly as possible. This semester, we did a few different workshops where we rigged up robot chassis to drive along walls, designed parts in CAD, and brainstormed different robot designs for the competition in April. At the start of next semester, we will pick up where we've left off and put together our robots for the main competition. Wish us luck!
Here are some photos of the Firefighting group at work:
The Intel Cornell Cup group have begun working on a drone to assist search and rescue teams in the wake of an earthquake or other such natural disaster. The drone will autonomously search an area for people in need of help and report their locations back to the team. This should be a useful tool in determining where a rescue team's efforts are most needed so that teams can be more efficient. So far, we have run a few different tests on the drone and on thermal cameras to assess how well they will perform for our particular application. We made it into the semi-finals of the competition in December, and are preparing for our presentation in January!
Here's a photo of the ICC team this year: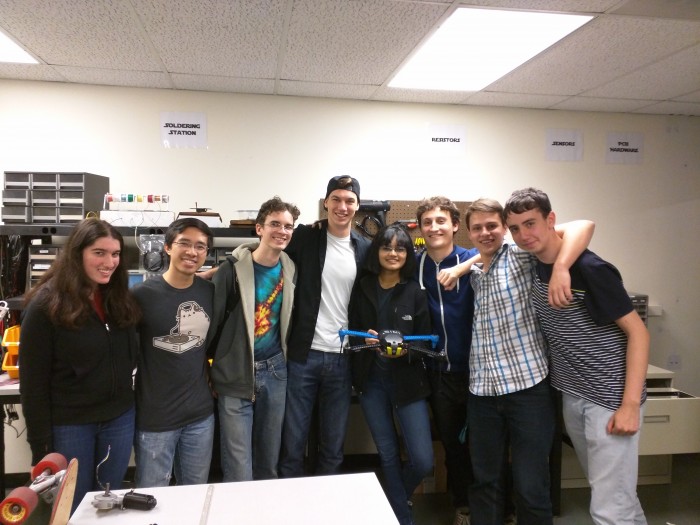 That's a quick look at what we've been up to this semester. If you like working with robots, consider coming to our weekly meetings! No experience necessary – learning and teaching are a big part of what we do. Thanks for reading!