Makerspaces in higher education
At Rutgers University, Alexandra Garey worked with a friend to develop:
"a tool for children on the autism spectrum — a grip for a pencil or crayon that could be fitted with an extension so the teacher could guide the hand of students who dislike being touched. By January, Ms. Garey had designed and fabricated a piece through 3-D printing and it was being tested in New Jersey classrooms; she later modified the design for stroke victims and people with brain injuries."
Read on in this NYT article about maker spaces in higher ed!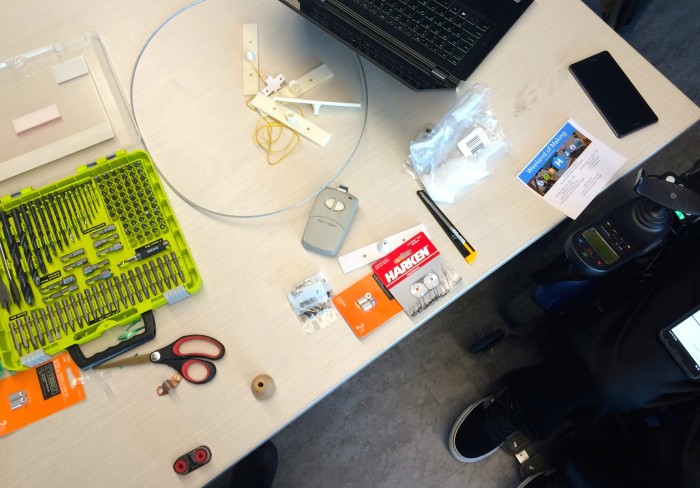 The scene above is from our own Maker Studio, where we are in the process of designing a power chair accessory using 3D printed parts.