Drill Press
(Originally from here)
The Shop in Bray Lab has a Delta DP300 Shopmaster 12-Inch Drill Press. It can drill holes in a variety of materials, including plastic, wood, and metal, depending on the bit used.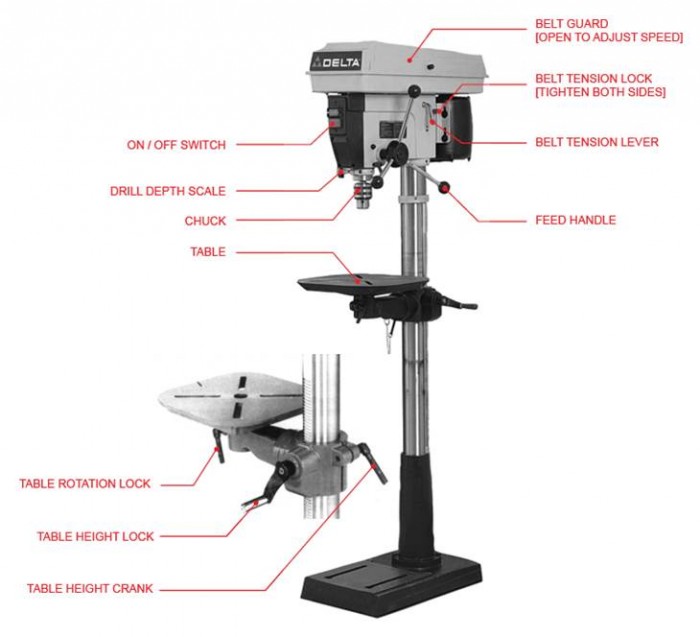 Setup
Prevent workpiece rotation by clamping your piece to the table
Adjust height of table to make drilling comfortable for you by loosening the table height lock and raising/lowering the workspace to your liking
Install proper drill bit- make sure you hold the bit while installing and removing from chuck, tighten chuck with chuck key, Remove Chuck Key
Make sure all locks are tightened before you begin drilling
Clear table of all extra objects before starting the machine
Safe Operation
Select appropriate spindle speed before starting the drill press
Don't force the drill too hard-let the tool do it's job
Drilling should never produce smoke; if this happens use spray coolant, reduce the spindle speed, clear out the excess chips, or get a sharp bit
Don't touch your piece until the spindle has come to a complete stop
Cleanup
Make sure bits are returned to their proper location.