Trotec Speedy II 60W Laser Cutter
(Originally from here)
The Shop in Bray Lab has a Trotec Speedy II 60 Watt Laser Cutter with a bed size of 28x16 inches.
File Types
The software accepts any 2D drawing. For cutting, the drawing must have vector lines with a stroke of .001 and red.
Please visit the Design Programs webpage for software recommendations.
Physical Setup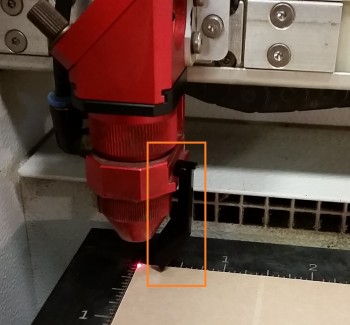 Turn on Trotec Speedy II and filtration system
Use the focus tool and buttons on the machine to focus the laser.
Digital Setup
Open file in Adobe Illustrator
To cut, lines must have a .001 inch stroke and be red


Select File -> Print

Printer: TrotecEngraver
Media Size (also bed size): Bray Laser (28 in x 16 in)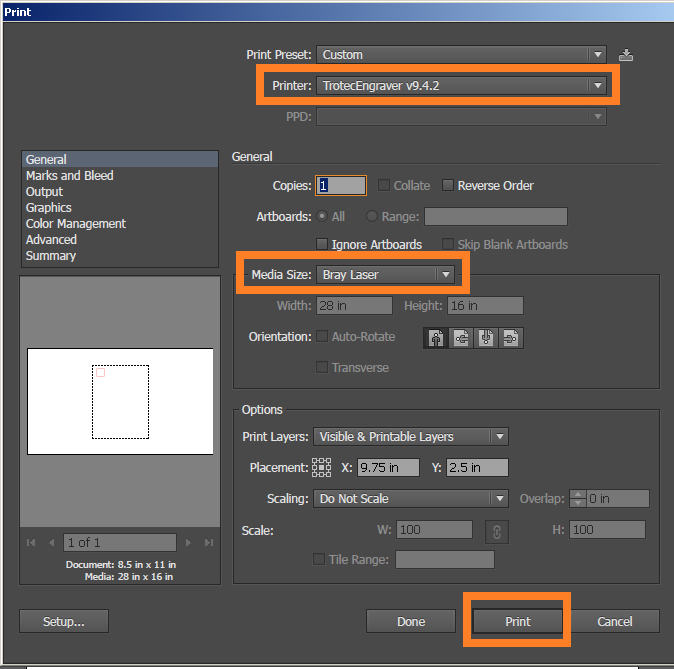 Job Control Program will open
Drag your file onto the bed and position where you want it to be cut
Go to view -> WYSIWYG to view drawing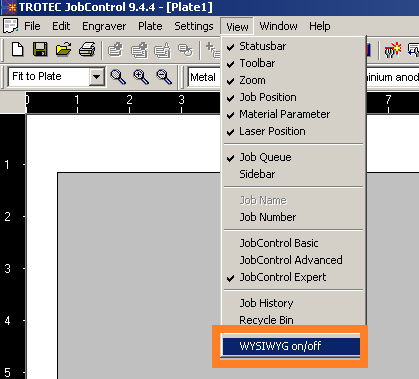 Select material and enter thickness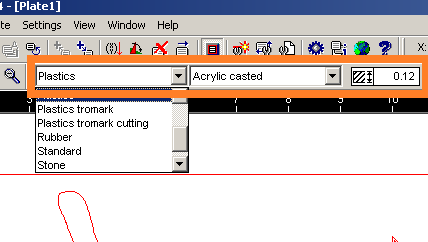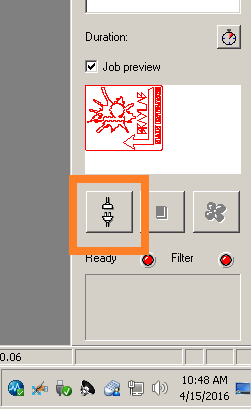 Safe Operation
Machine must be monitored while in use.
Wait at least 1 minute before opening the door to allow air filtration.
Cleanup
Remove your material and all debris
Throw excess material in the trash.
Materials
Allowed Materials
Restricted Materials
Wood
Solid wood
Plywood
MDF
Tempered hardboard
Pressure-treated, stained, or painted wood
Paper
Chipboard
Museum board
Mat board
Butter board
Corrugated cardboard (fire hazard)
Coated paper
Plastics
Acrylic (up to 1/4 inch)
Delrin
Laminates
PVC (release chlorine gas)
Vinyl (releases chlorine gas)
Polycarbonate (Lexan)
Styrene
Fiberglass
Carbon fiber
Teflon
HDPE
Foam
Polyester (PES)
Polyethylene (PE)
Polyurethane (PUR)
Neopren®
All others are fire hazards
Glass/Metal
Engrave only
Leather
Natural leather
Synthetic leather
Napped leather
Alcantara
Nubuck
Suede
Velours
Rubber
Natural rubber
Microporous foam
Silicone rubber
Synthetic rubber
Textiles
Aramid cotton
Fleece
Felt
Lace
Polyester
Silk
Synthetic & technical textiles